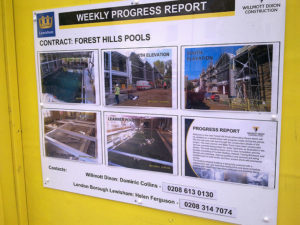 This is the post for January 8, 2018.
Notes for Today
Fast Turn-Around on Progress Reports. Your progress report today is meant to be a fast turn-around document, similar to what you would give to your immediate manager in the workplace. There are situations where a progress report will be longer and more involved (e.g., an quarterly update to clients on a year-long project).
Readings for Today
Readings from Textbooks
Extra Posts for Today
Tasks for Today
Complete the tasks and readings included in the Progress Report Overview & Submission Module in Canvas:

Read the linked information to learn about how to compose progress reports. The Extra Posts provide additional information that can help you improve your draft. Your progress report should be in memo format, addressed to me (Traci).
Share a draft of your Progress Report in the Feedback on Progress Reports on Canvas.

In your message, ask your group to look at anything you are trying to improve. Let them know the kind of advice you need.
Provide feedback to your group members, using the strategies in the Peer Review Commenting Strategies video.
Revise your Progress Report, using the feedback from your group members.

Submit your Progress Report in Canvas by 11:59PM. If you are taking advantage of the grace period, submit your project by 11:59PM on Tuesday, 01/09.

Continue work on your Genre Analysis Report, which is due on Wednesday. The readings from Friday can help with any questions you may have as you work.
Record the work you have done for the day in your Labor Log.
Photo credit: Progress Report by Forest Hill Society on Flickr, used under a CC-BY 2.0 license.
---