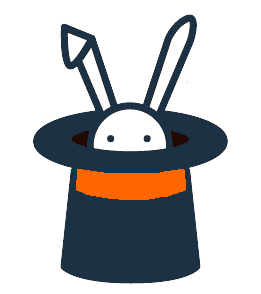 Every workplace requires different skills, and new writing formats are created all the time. Without magic, it's impossible to know what each of you will need in the future, and regrettably, I'm a muggle. To help prepare you for an every-changing workplace, we will focus on how to survive in the workplace without a teacher telling you how to write.
You will compose five major projects in this course. The goal of these projects is learn how to research writing in your field and then to develop a procedure for determining how to write anything you need.
Five Facts about the Five Major Projects
You must complete all five major assignments in order to earn a B in this course.
You will share your draft for each project in the Discussions tool in Canvas for peer review feedback from your writing group.
You can always rewrite, but your workload will be easier if you submit your best work on your first submission.
You should review the examples on the assignment pages. They are models for the projects.
You need to pay attention to document design. Good content is not enough. Appearance matters too.
Project Assignments
Icons all from The Noun Project and used under a CC-BY license: Rabbit by Nicole Portantiere, profile by zidney, spreadsheet by heathersabrina, presentation by Llisole, analysis by Eucalyp, timeline by Takao Umehara
---